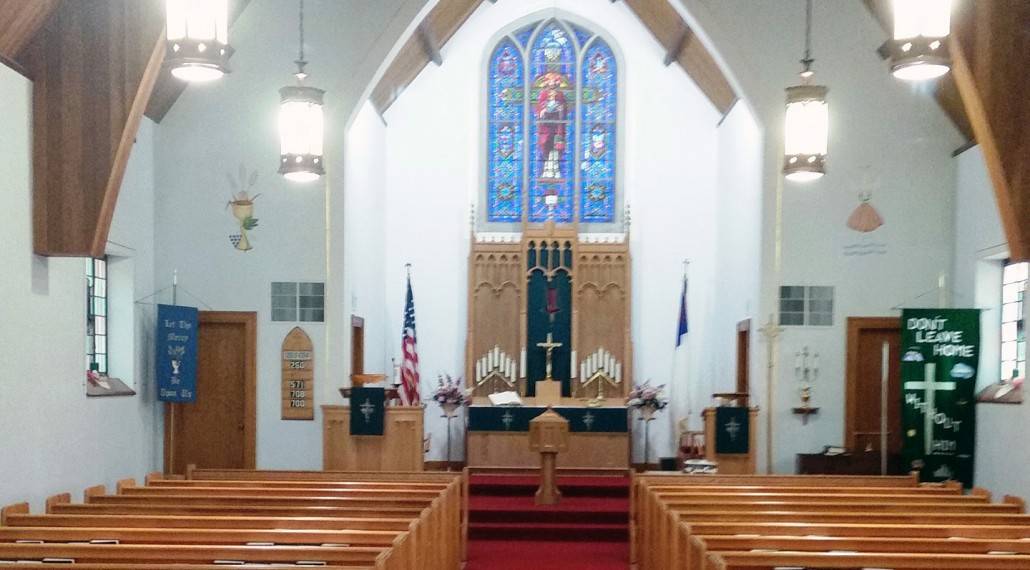 Why do we worship?
In response to God, and the eternal gift that He has given to us in our life through the forgiveness of sins, we gather together in thanksgiving to worship and praise Him.
Come and join us! As we gather together on Sunday mornings or on Wednesday evenings for our traditional worship services. (Communion is usually celebrated on the 1st and 3rd Sundays of the month with the Lord's Supper).
10 a.m. Sunday Morning Worship Service (Winter Schedule – from Labor Day thru Memorial Day).
9 a.m. Sunday Morning Worship Service (Summer Schedule – from Memorial Day thru Labor Day).
7 p.m. Wednesday Evening Worship Service (This service is offered throughout the year, and is the same service as the previous Sunday).